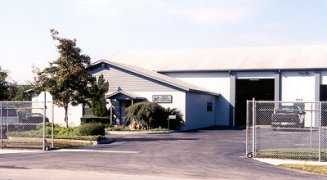 Kibler Chemical Corporation was incorporated by the State of Florida on January 13, 1982 for the purpose of providing industrial water treatment expertise and products to commercial and public entities. The purpose of these products is to maintain cooling, heating, and process systems free of downtime. In 1990, the company created its industrial/commercial equipment division and began manufacturing water softeners and filtration equipment for major laundries, airports, and citrus processing plants.
The corporate headquarters, located in Saint Cloud, Florida consists of a 5,000 sq-ft manufacturing facility and a 1500 sq-ft office complex on 1-1/2 acres; owned and operated by the corporation. A complete inventory of chemicals for cooling towers, boilers, and closed loop systems are maintained and blended on site as well as a fabrication area for the production of industrial water softeners and filtration equipment.
Kibler Chemical has been a member of the Association of Water Treatment Technologies since 2008. We participate in ongoing training and continuing education courses with various organizations in the water treatment industry.