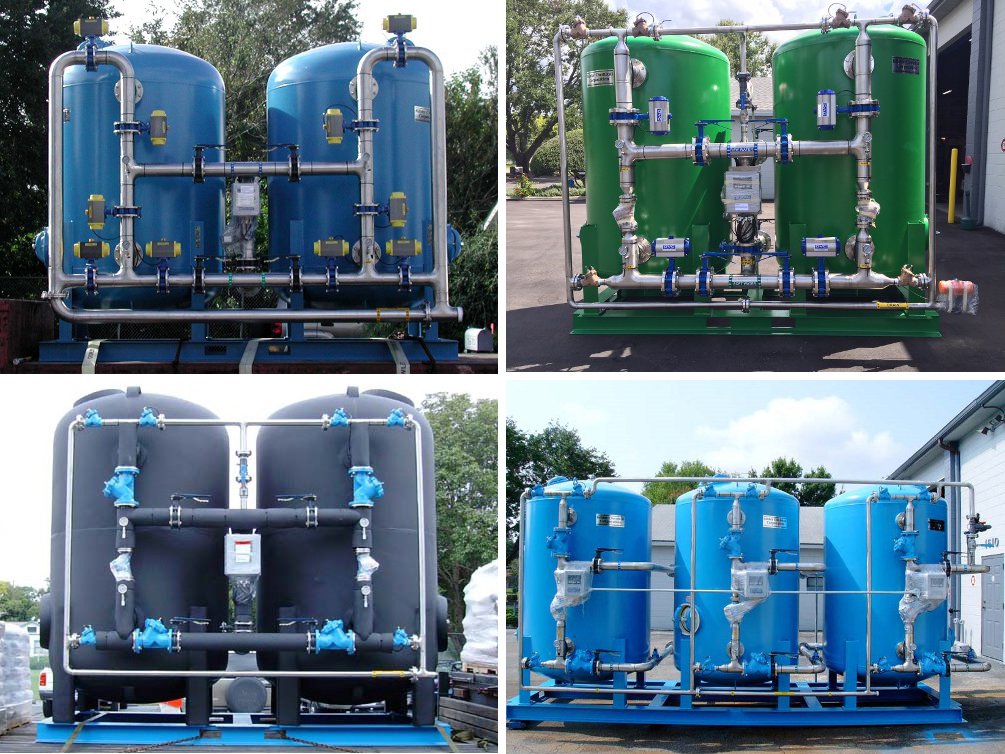 Custom Built
Water Softeners, Filters, and Water Treatment Equipment
Kibler Chemical Corporation offers custom designed equipment such as industrial water softeners, demineralizers, deionizers, multi-media filters, carbon filters greensand filters, and polishing softeners.
Industrial Water Softeners
Kibler Chemical Corporation provides custom designed, skid mounted industrial water softeners for use in industrial and commercial laundries, pharmaceutical and healthcare industries. Serving clients throughout the US, Puerto Rico and Canada including: Aramark, Cintas, Unifirst, Alsco, Baxter Healthcare, Patheon Mova Pharmaceutical, Loews Hotels and Resorts.
Popular Industrial Water Softener Configurations:
Pipe Material: Stainless Steel
Regen Pipe Dia: 1"
Face Pipe Dia: 3"
Pipe Material: Stainless Steel
Regen Pipe Dia: 1.5"
Face Pipe Dia: 3"
** All industrial water softeners custom built to your requirements
Demineralizers
Custom designed and sized for:
Food Processing, Citrus Plants and Pharmaceuticals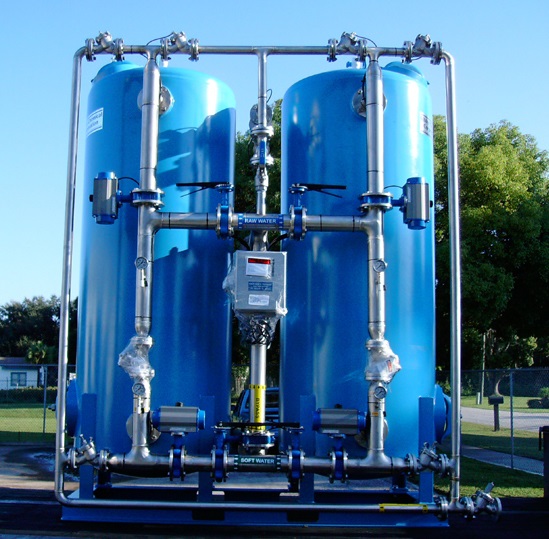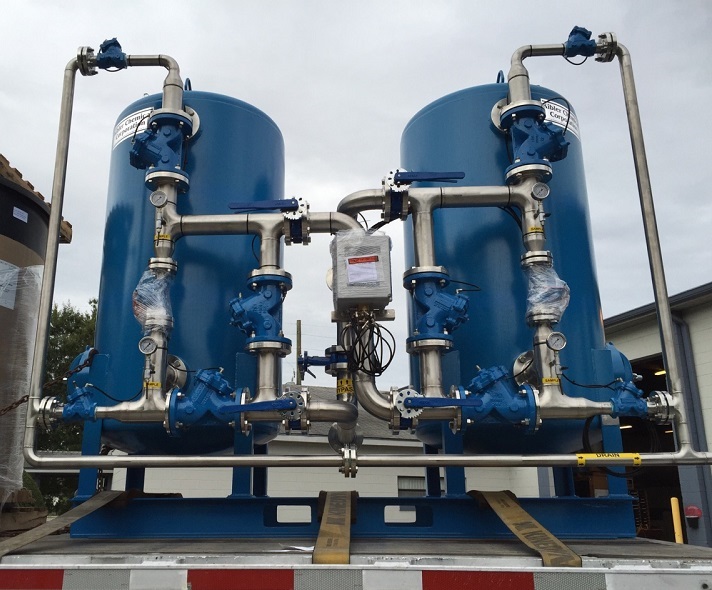 CARBON AND GREENSAND FILTERS
Activated carbon filters are used to filter out chlorine and iron that can foul the main water softener's resin. Carbon filters are also effective at filtering out many organic and inorganic compounds that can have negative effects on industrial water treatment equipment. Greensand filters are often used in an array of commercial and industrial water treatment applications to remove iron, manganese, hydrogen sulfide, arsenic, and radium.
Portable Closed and Hot Loop Filter
Closed loop filter system cleans and filters while loop is in operation. This filter alleviates the use of cleaners and continuous drain. Portable filtration of hot, chilled, and condenser water closed loops is available in portable and permanent applications.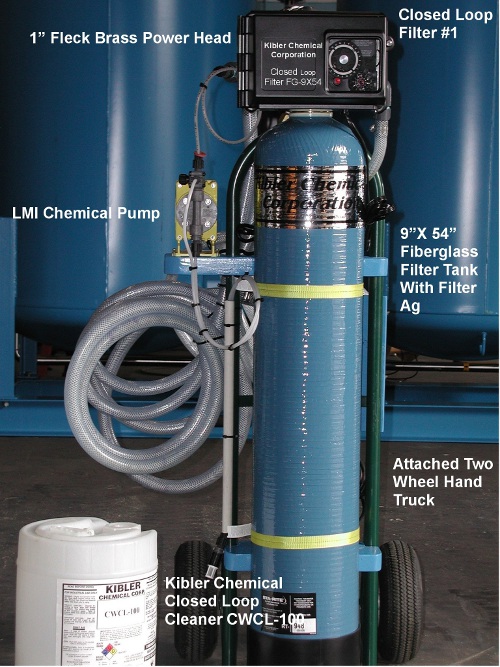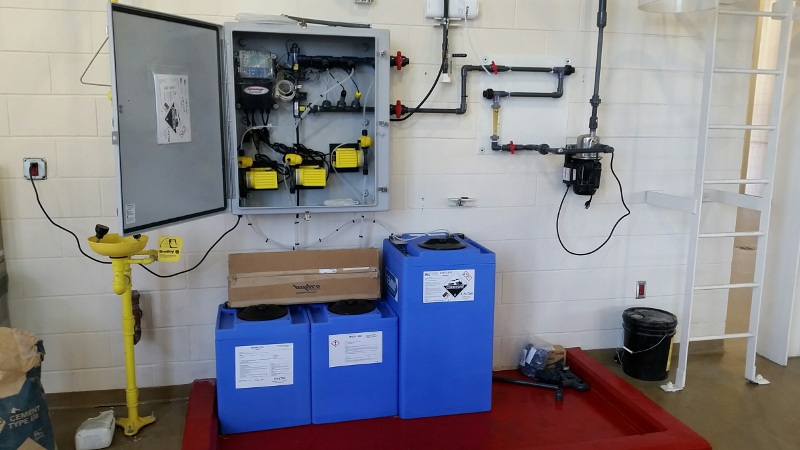 Customized Chemical Treatment Equipment
Corrosion and scale control of recirculating water systems such as cooling towers, closed loops, boilers and bacterial control.