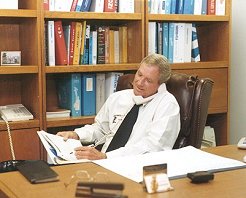 Founder
Kibler Chemical Corporation was incorporated by Charles B. Kibler in 1982. The company was created for the purpose of providing commercial and industrial water treatment expertise and products to commercial and public entities.
Charles B. Kibler has over 45 years of water treatment experience. He graduated with a degree in Chemistry from Florida Atlantic University in Boca Raton, Florida. He has been a member of the Association of Water Treatment Technologies since 2008 and has certifications in Hazardous material handling and DOT transport of hazardous materials.
He served in the U.S. Army and is a Vietnam Veteran with an Honorable discharge.
Over the past 45 years Mr. Kibler has designed and collaborated with all of the major laundries in the United States, Puerto Rico and Canada on their water treatment equipment needs. He has introduced the use of Weak Acid Demineralizers as an alternate to traditional water softeners that use salt to regenerate. This demineralizer eliminates the discharge of chlorides during regeneration and is used in areas that have restrictions on chloride discharge into the environment.
Mr. Kibler has grown the company to include a team of full-time sales/service representatives, warehouse/chemical-production managers and personnel, customer service representatives, production and fabrication staff, business analyst-administrators, and office support personnel.
Mr. Kibler is considered an expert consultant in his field due to his vast experience, knowledge, and his accessibility to his customers.